Talika Lipocils Lash Conditioning Gel
Rated: 3.2 out of 5
by Eyelashes.org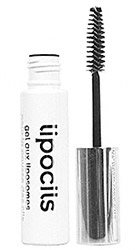 Have you been struggling for years to grow longer, thicker eyelashes? Or have you been passively unsatisfied with your lash volume for most of your life and only just recently decided to try out some non-prescription growth formulas? Regardless of your situation, there are dozens of different products on the market to choose from. We understand that finding the right formula can be a tricky process. For this reason, we've delved into the scientific evidence behind products like Talika Lipocils Lash Conditioning Gel to see which ones are the real deal, and which ones are little more than hype. For the true, honest scoop on whether or not Talika Lipocils can work for your eyelashes, just keep reading.
Talika Lipocils

Product Review

The manufacturer of Talika Lipocils is a French company which boasts more than 60 years of experience in the aesthetic eye care industry. Unlike other companies, Talika claims to know the real reason behind the stunted eyelash growth of so many unfortunate women. And no, it isn't genetics or bad luck; it's our environment. Pollution, makeup, the toxic chemicals we use to remove our makeup, and abusive over-use of false eyelashes all conspire against us to create dry, brittle eyelashes that break frequently and fall out at the drop of a hat.

The Talika Lipocils formula, however, is designed to counteract all of that eyelash mistreatment. With the help of 12 lash-enhancing botanical extracts, which are all part of a secret formula discovered in France circa 1948, you can have longer, fuller, thicker lashes in as little as 28 days. At least, that's the ambitions claim which Talika promises their customers.
Talika Lipocils Reviews
The reviews are so-so on Talika Lipocils. Many customers rave about how well the product works, while some consumers continued applying the formula well past the advertised threshold; and yet, whether it was 28 days later or more, they did not observe any significant lash growth. A few customers lamented that they did not get to try the product long enough to find out for sure whether it worked because it irritated their eyes and they had to stop using it. Yet still others who were happy with the results claimed that Talika Lipocils was too expensive for them to keep using, even though they were noticing a positive difference.
Talika Lipocils Ingredients
Talika Lipocils boasts many of the same elements you see in eyelash growth serums that lean more towards botanical ingredients, such as apple extracts and witch hazel. It also contains horse chestnut and nettle for the purpose of strengthening lashes while stimulating growth. Talika claims there are clinical studies which prove that their lash conditioning gel works; however, their sample size was only 12 subjects, and official documents from the study could not be found by our beauty research experts.
Talika Lipocils Side Effects
One good thing about Talika Lipocils is that very few customers have complained about experiencing serious side effects when using this lash conditioning gel. Some minor irritation is a possibility, but once you stop using Talika Lipocils, that should go away shortly thereafter.
If you aren't sure whether or not Talika Lipocils is the right growth serum for you, don't fret. You can compare Talika Lipocils with similar formulas over here on our product comparison page!